Ways to Downsize Your Makeup Collection To Just the Essentials
It's no secret that many of us are guilty of owning far too much makeup. Between buying different shades and brands of foundation to try out, accumulating eyeshadow palettes, and never finishing up lipsticks, our makeup collection can easily get out of control. If you're looking to cut down on the clutter and just stick to the essentials, here are a few tips to help you downsize your makeup collection.
Pro tips to downsize your makeup collection
One of the best ways to reduce your carbon footprint is to consume less. This includes cutting back on the amount of makeup that you use daily. If you're someone who loves makeup, it can be difficult to determine what products are essential and which ones can be left behind. Here are a few tips to help you downsize your makeup collection to only the essentials:
Determine what type of makeup user you are. Are you someone who wears a full face of makeup every day or someone who only uses a few products? This will help you determine which products are essential and which ones can be left behind.
Evaluate each product in your collection. Ask yourself if you need each product. Are you using it regularly or just holding onto it because it was expensive? If you aren't using the products, there is no reason to keep them around.
Donate unused cosmetics to charity organizations. Many people have extra makeup that they don't need and would love to donate to charities that can distribute these items to those who are less fortunate. This will reduce your footprint while helping others at the same time.
Use guides online to help you cut back on what you use each day. Many online resources can show you how to downsize your makeup collection so that it only contains the essentials. You may be surprised by how much space and money you save when you do this.
Make a list of products that you can't live without and make sure that they are easy to access at all times. This will help ensure that you get the most out of each product, even if it is not in your regular rotation right now.
Reducing your makeup collection doesn't have to be difficult or time-consuming. With these tips, you can easily determine which products are essential so that you don't needlessly waste money on unused items.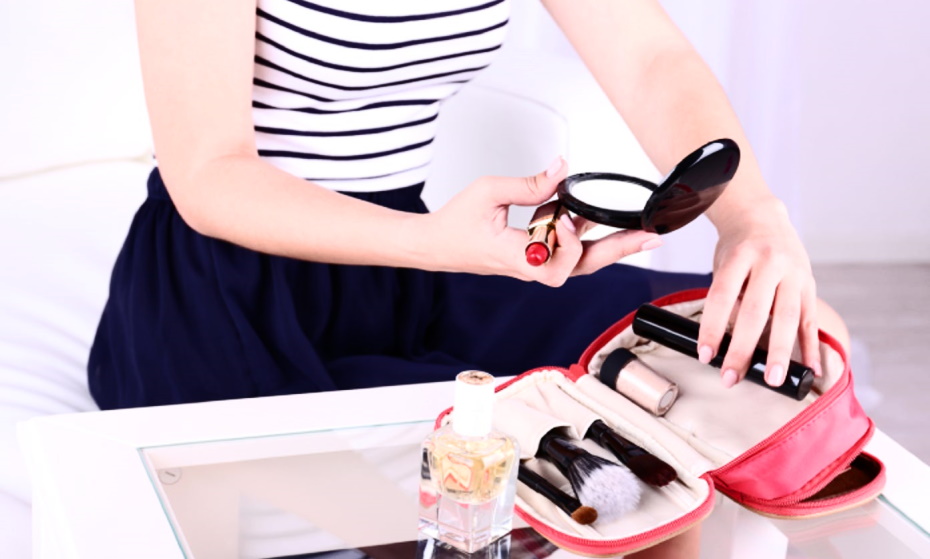 How to downsize your makeup for your next travel?
It is always a challenge to downsize your makeup for travel. However, taking less when you travel can be very helpful in saving space and reducing the weight of your luggage. If you are interested to know how to downsize your makeup for your next trip, read this article to find out more about it.
First of all, you need to take inventory of all your current makeup products. You will need to go through each product one by one and decide if it is really necessary for the travel or not. It might be difficult at first but with practice, you can get used to it quickly. Besides that, start decluttering any extra products that have been sitting around unused or expired in your collection such as old mascara, dried-out lipstick, etc.
Next, invest in some good quality travel-sized makeup containers. These will help store your products securely and take up less space in your luggage. You can find these containers at most beauty supply stores or online. Make sure to get ones that are leak-proof and have tight lids to avoid any spillage during your trip.
Last but not least, choose versatile makeup products that can be used for multiple purposes. For example, a BB cream can be used as a foundation, concealer, and even sunscreen. Similarly, lip stains can double up as cheek colors. Packing light but versatile makeup products will help you create different looks with fewer products.