Basic Makeup Rules Every Woman Needs to Know
Makeup is one of those things that can make or break your look. But, before you can start wearing it like a pro, you need to know the basics. These essential makeup tips will help you rock everything from a natural no-makeup look to a smoky eye – and everything in between. So, whether you're just starting with makeup or you're looking to polish your techniques, read on for the must-know basics.
Makeup rules from top makeup artists
Start with a clean face. This seems like a no-brainer, but you'd be surprised how many women skip this step. Always start with a clean slate by washing your face with a gentle cleanser and warm water. This will remove any dirt, oil, or makeup that may be on your skin, and give you a nice blank canvas to work with.
Apply primer. Primer is a must if you want your makeup to look its best. It helps to create a smooth base for your foundation, and also makes your makeup last longer. Be sure to choose a primer that's right for your skin type – there are formulas for oily skin, dry skin, and everything in between.
Find the right foundation. Foundation is one of the most important products in your makeup arsenal, so it's important to find one that's perfect for your skin. If you have dry skin, look for a foundation with moisturizing properties. If you have oily skin, opt for a matte finish foundation. And if you have sensitive skin, be sure to choose a hypoallergenic formula.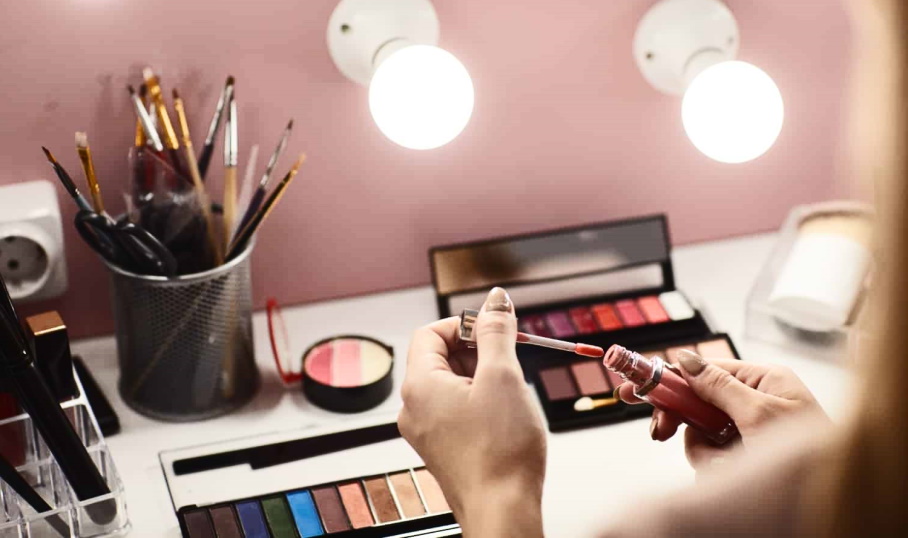 Conceal problem areas. We all have them – those pesky blemishes or dark under-eye circles that just won't go away. Fortunately, concealer can work wonders in hiding these imperfections. Be sure to choose a shade that matches your skin tone, and apply it sparingly with a brush or fingertip.
Set your makeup. Once you've applied your foundation and concealer, it's time to set your makeup. This will help to keep everything in place and prevent your makeup from melting or smudging throughout the day. A light dusting of translucent powder should do the trick – just be sure not to go overboard, or you'll end up with a cakey finish.
Add some color. Now that your base is all set, it's time to add some color! A little goes a long way when it comes to blush and eyeshadow, so start with a small amount and build from there. For a natural look, opt for neutral shades like brown or beige. If you want something more dramatic, vibrant shades like red or purple will do the trick.
Apply your favorite lipstick. Finally, finish things off with a swipe of your favorite lipstick (or lip gloss). This is an easy way to add some color and personality to your look – plus, it can help to balance out a bold eyeshadow or blush. Play around with different shades and finishes until you find one that works for you!

Unspoken rules of applying makeup
There are a lot of unspoken rules when it comes to applying makeup. Many women follow these unwritten guidelines without even realizing it. But, if you're new to the world of makeup or just want to freshen up your routine, here are some things to keep in mind:
Less is more. When it comes to makeup, it's easy to go overboard. But, less is usually more when it comes to creating a natural look. Start with the basics and build from there.
Get the perfect brows. Having well-groomed eyebrows can make a difference in your overall look. Take the time to find the perfect shape for your brows and then fill them in with a pencil or powder that matches your hair color.
Line your eyes. Whether you go for a cat-eye or just a simple line, lining your eyes can make them pop. Just be sure to use a light hand and avoid getting any product in your eye.
Choose the right mascara. There are so many different mascaras on the market, that it can be hard to choose just one. But, finding the right mascara for your lashes will make a big difference in how your makeup looks.
Highlight your best features. Whether it's your eyes, lips, or cheeks, choose one feature to highlight and then apply your makeup accordingly. Trying to do too much can end up detracting from your natural beauty.
Be yourself. Ultimately, the most important rule when it comes to applying makeup is just to be yourself and have fun with it! Experimenting with different looks can be a great way to find out what works for you and what doesn't.